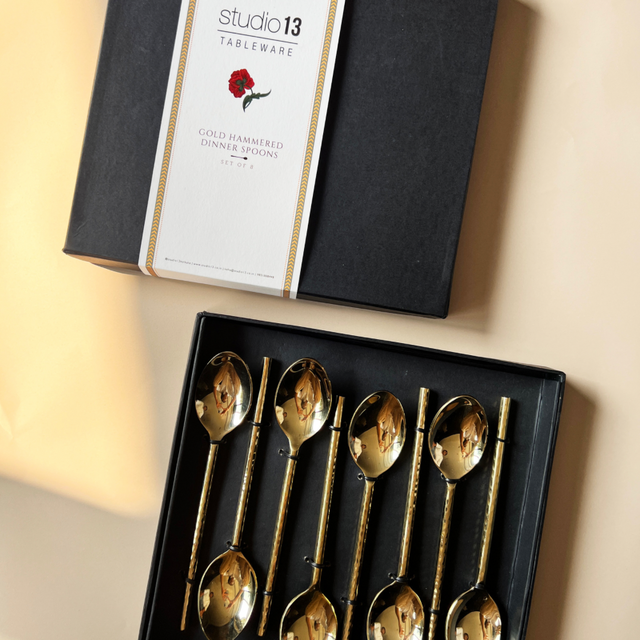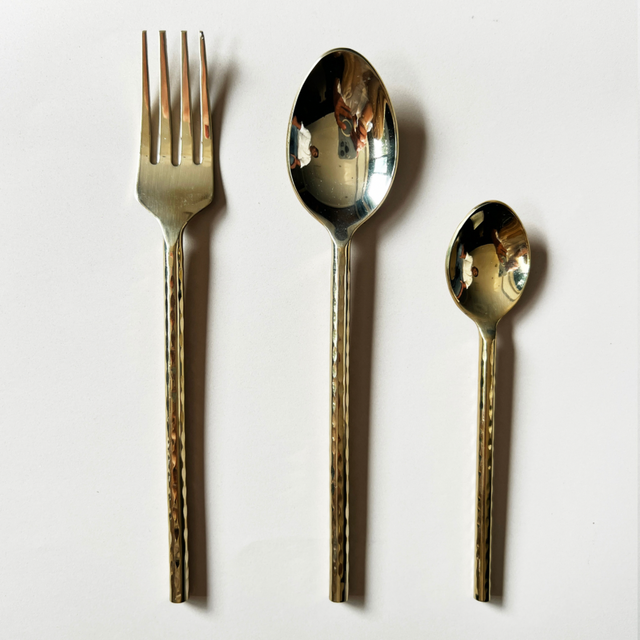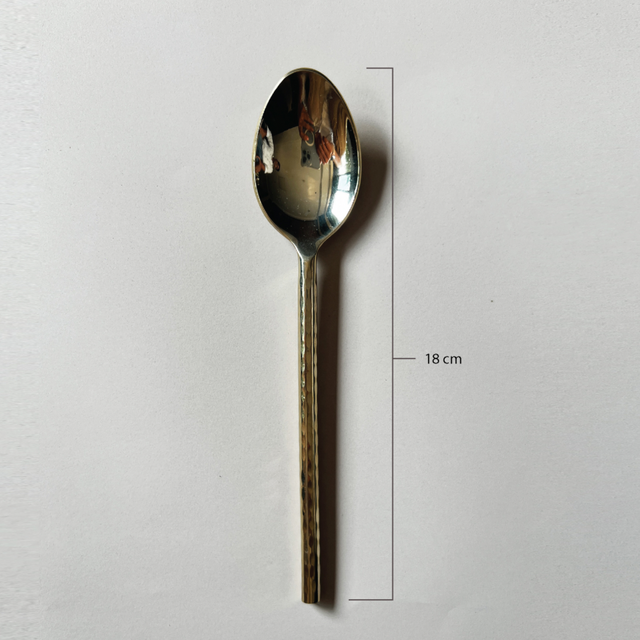 Golden Hammered Dinner Spoons - Set of 8
This bespoke cutlery set comes into the picture after you've set your preparations on the table. It continues to add charm to the dining experience with its hammered gold finish.
This cutlery set goes along great with any type of table setting. 
Wash with mild detergent.