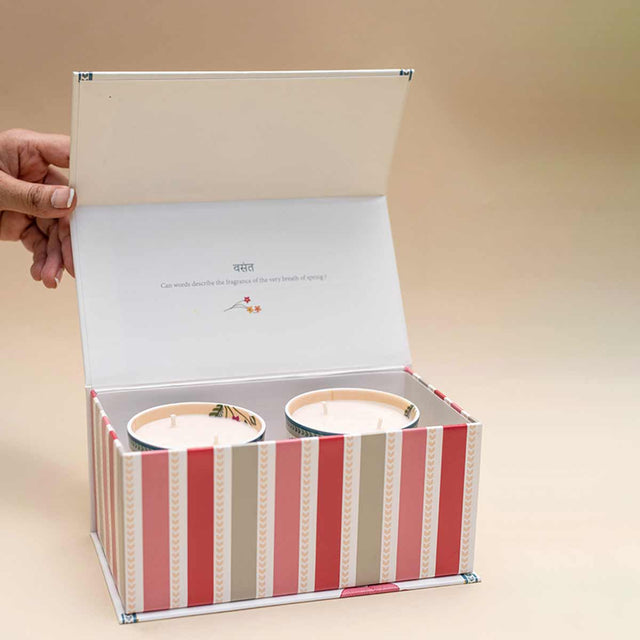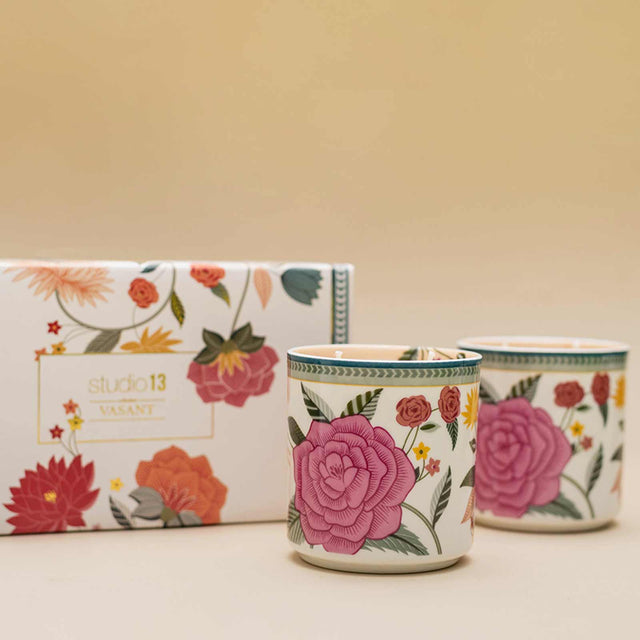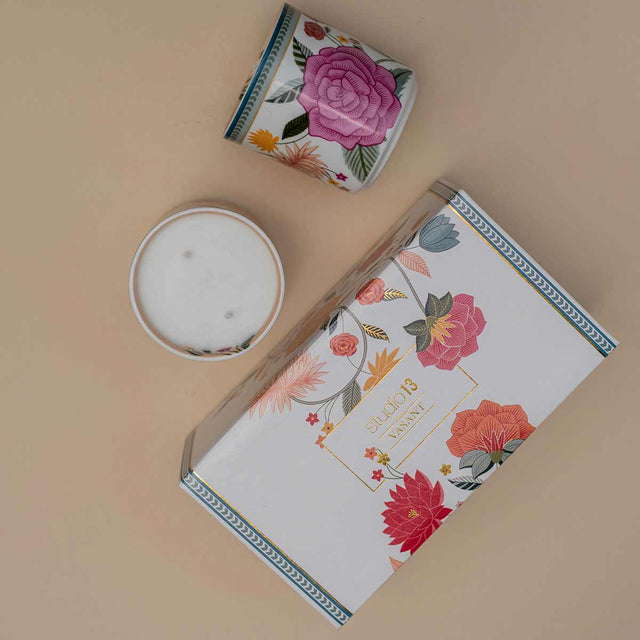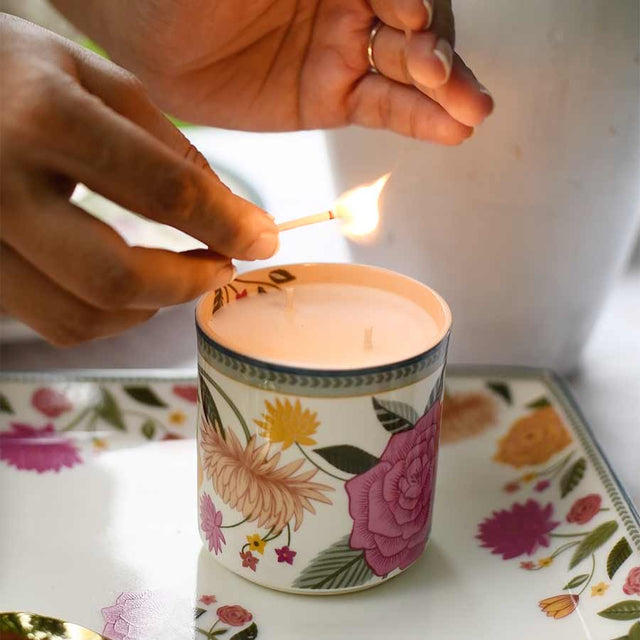 Vasant Soy Wax Candle Gift Box
As the enchanting season of Vasant (spring) arrives, it brings with it a symphony of blossoms and scents that awaken our senses and rejuvenate our spirits. To celebrate this joyous occasion, we present to you an exquisite gift box, containing two luxurious hand-poured soy wax candles in two enchanting fragrances - Lavender and Mogra (Jasmine). These candles come in elegant ceramic containers, crafted to be reused as beautiful home decor pieces long after the candles have glowed their last.


Captivating Fragrances: The first fragrance in this delightful duo is Lavender, capturing the essence of fresh lavender fields in full bloom.
The second fragrance in this collection is Mogra, inspired by the mesmerizing scent of Jasmine blossoms.
Soy Wax - A Natural Choice: We believe in offering products that not only delight the senses but also prioritize sustainability and eco-friendliness. These hand-poured candles are made from pure soy wax, a renewable resource that burns cleaner and longer than traditional paraffin candles.

Resuse :Once the candles have served their purpose, these containers can be repurposed as elegant decor pieces, adding a touch of sophistication to any space. Whether used to store trinkets, as a planter for small flowers, or as tea light holders for future candlelit moments, these containers become cherished mementos of the season's delight.

2 containers in two fragrances in each gift box.

Material: Ceramic

Size: 200ml | 6.7 OZ 

Wash and Care: Microwave and Dishwasher Safe.
Hand wash with mild detergents. Do not use abrasive or harsh cleaning agents.
All colours used on our tableware are food safe.
Note: All our products are handmade in India. Slight variations in colours and texture are inevitable and must not be perceived as a flaw.