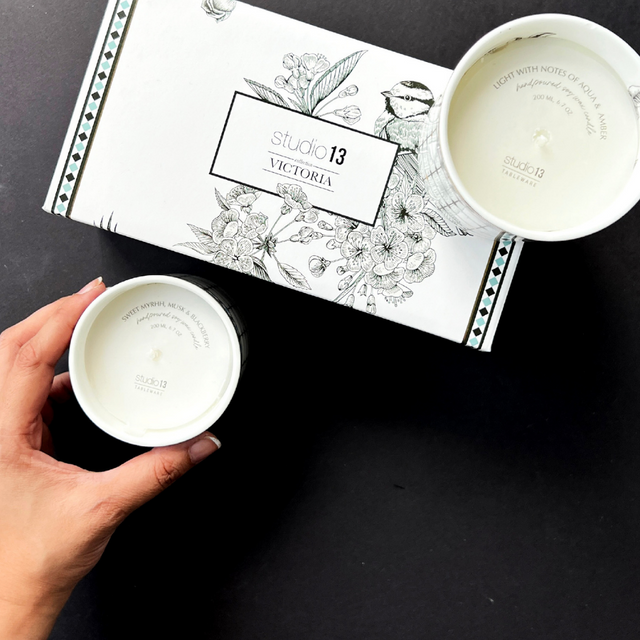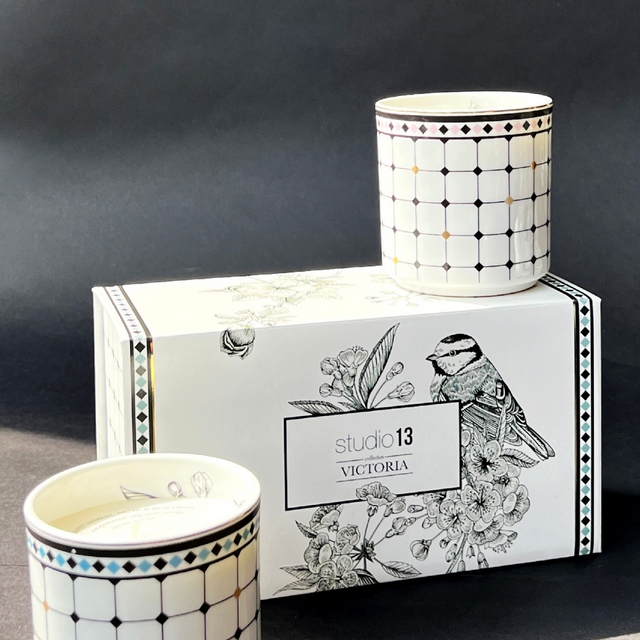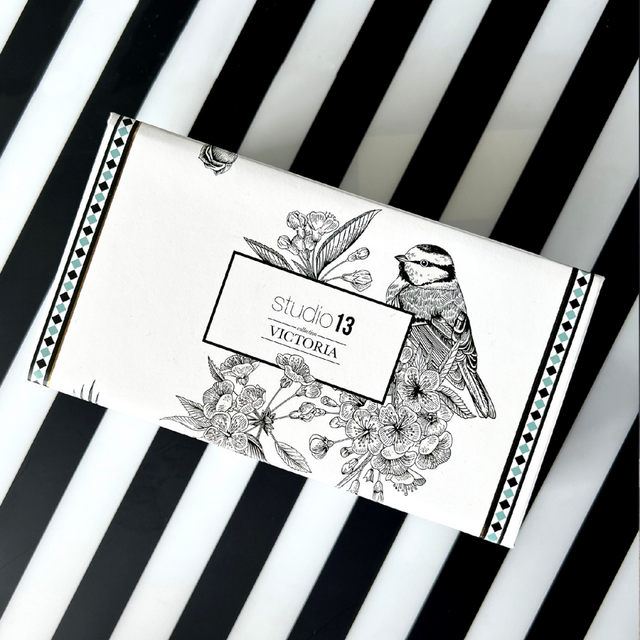 Victoria Ceramic Candles - Set of 2
Find ultimate comfort in this single lead free wick candle. It's made of a soy-based wax & optimum concentration of essential oils in a mixed fragrance. Inspired from the Victorian Floors its a classic design which fits in beautifully in any room of your home.
185 ml of hand-poured soy wax candle.
The candles come in printed ceramic containers which can be later reused to put flowers / serve your cheese sticks or even sip green tea ! The containers reveal a beautiful design as the candles burns. 
Frangrances - Aqua , Amber with a hint of Musk & Sweet Myrhh, Musk with Blackberry