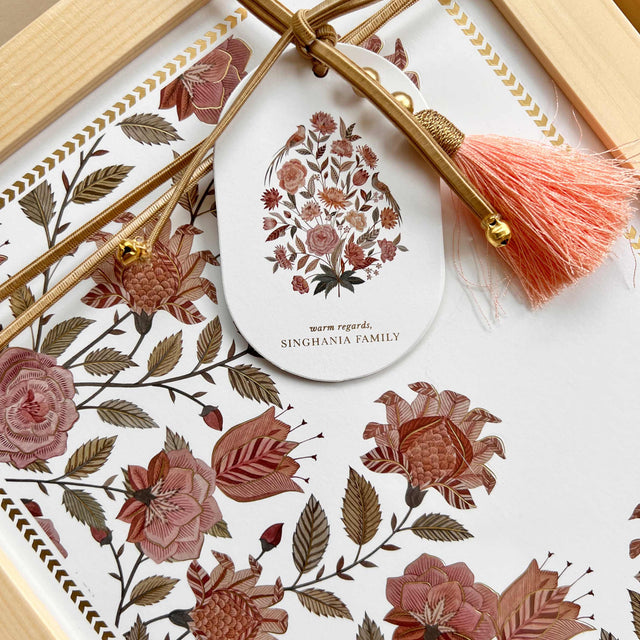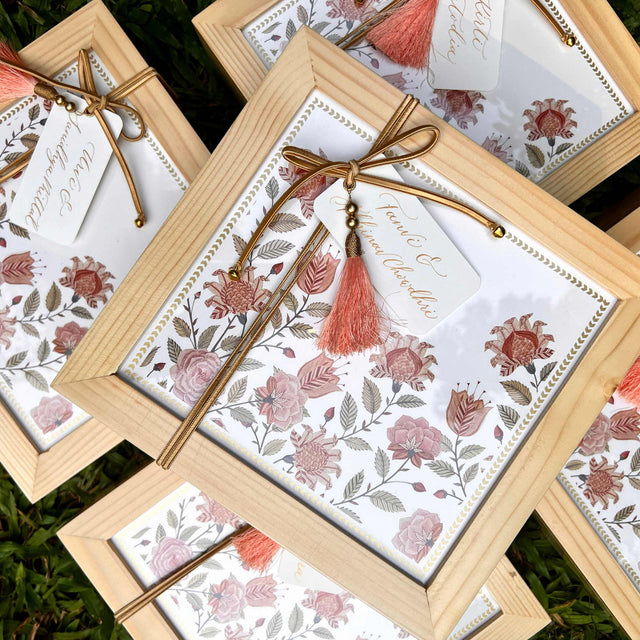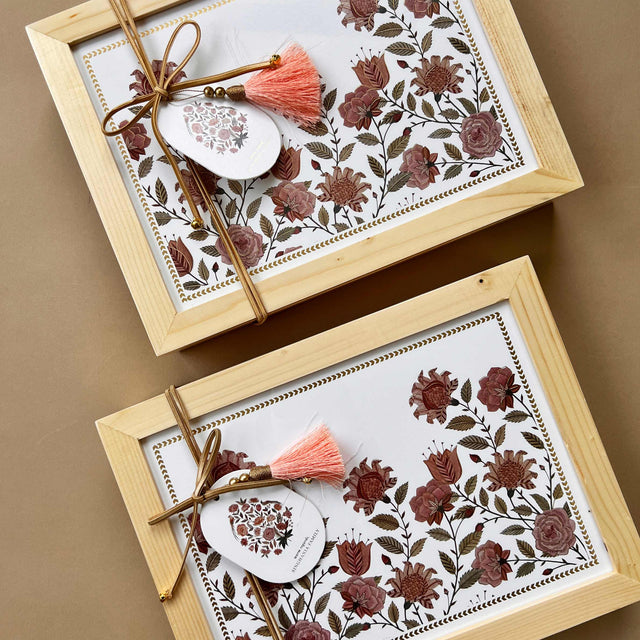 Hand painted Florals : Wedding Gifts
Some wedding gifts are equal parts aesthetic and thoughtful, and this one soars high in this aspect. 
Inspired from Mughal gardenscapes, with strokes of contemporary finesse, each box is hand illustrated with a truly personal touch.
Every element of the wedding gift was tied together in this modern, minimalist Mughal theme, with the wooden boxes, the stationery gift boxes as well as the digital and physical invite, all synced in art and spirit.