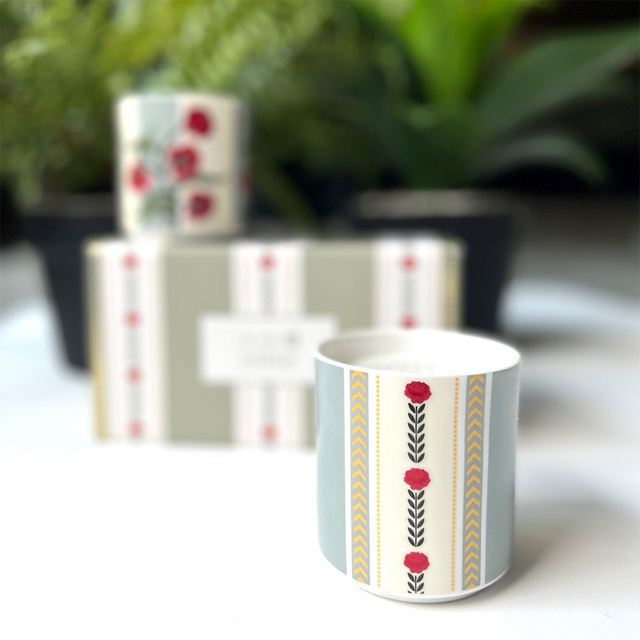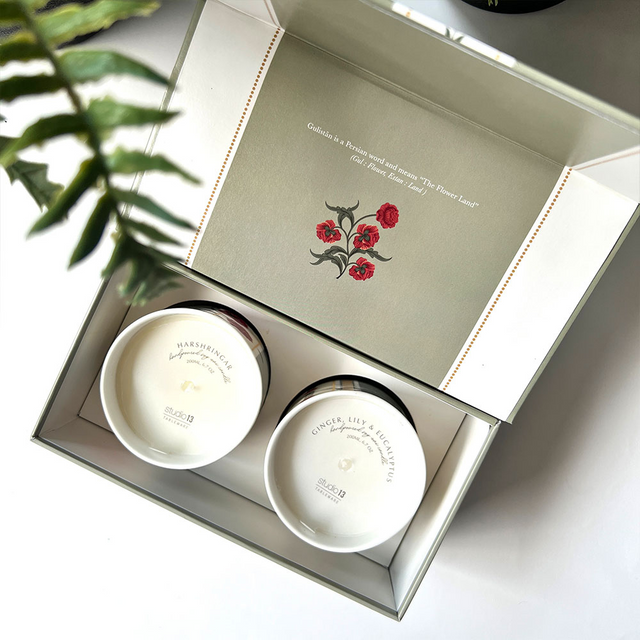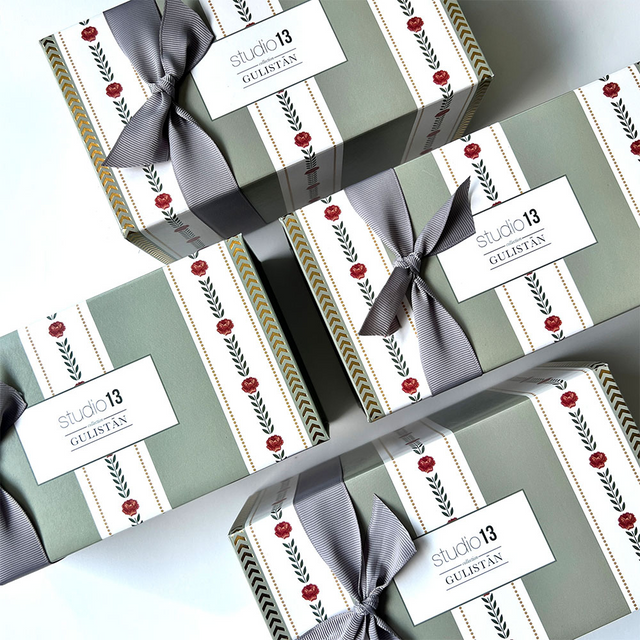 Gulistãn Ceramic Soy Wax Candle Box - Set of 2
Translating into 'The Flower Land' in Persian, Gulistan is a Mughal-inspired tableware collection with opulent motifs that are subtle and striking. Designed in hues of teals and reds, carefully accented with gold finishing, they create a setting of sophisticated charm during the festive season.
 
Filled with 100% natural soy wax and a cotton wick for a smokeless flame, the candle has an enchanting Harshringaar & Ginger Lilly Eucalyptus.