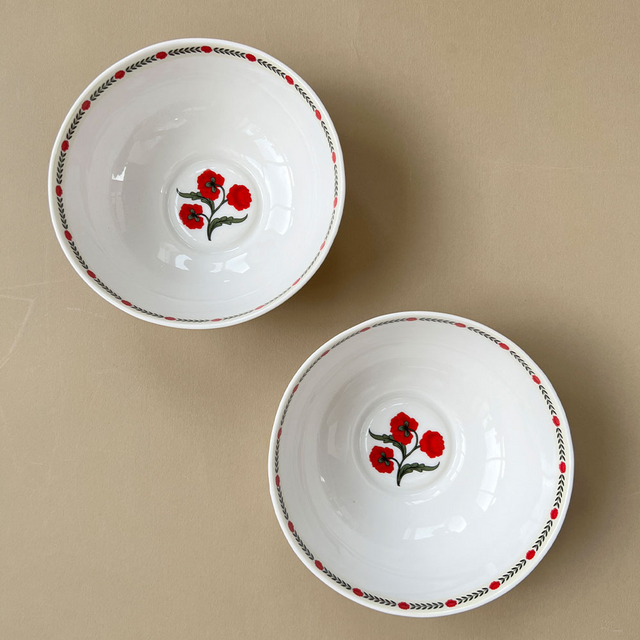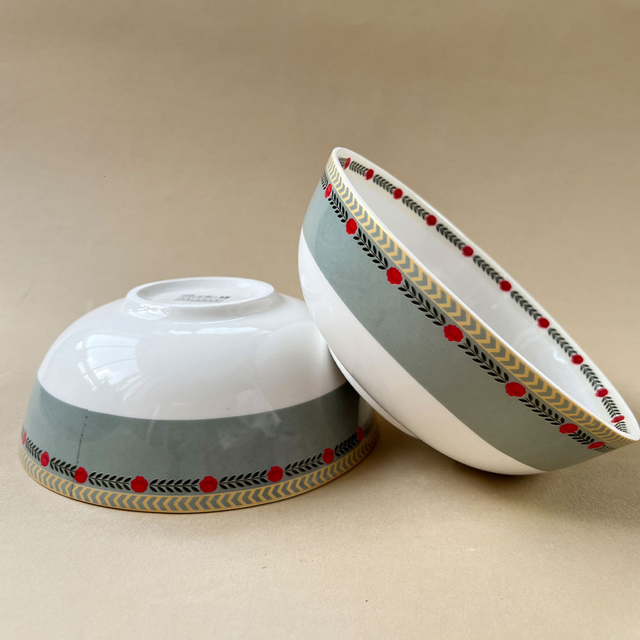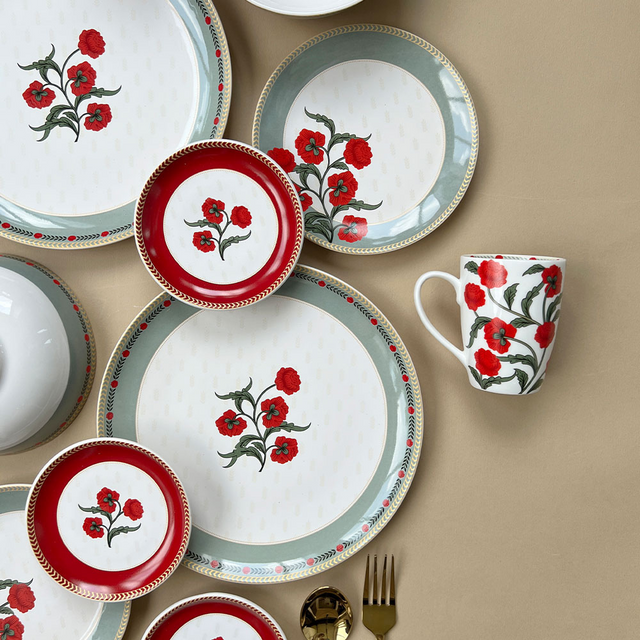 Gulistãn Serving Bowls - Set of 2
Translating into 'The Flower Land' in Persian, Gulistan is a Mughal-inspired tableware collection with opulent motifs that are subtle and striking.
Designed in hues of teals and reds, carefully accented with gold finishing, they are the perfected serve ware to create a setting of sophisticated charm during the festive season.
These bowls are great for everyday use to serve vegetables and snacks. The diameter is 6 inch which makes it a perfect size and portion. 
Present class to your parties with these plates which will rejuvenate your dining table in an instant!
Material: Ceramic
Wash and Care: Microwave and Dishwasher Safe.
Hand wash with mild detergents. Do not use abrasive or harsh cleaning agents.
All colours used on our tableware are food safe.
Note: All our products are handmade in India. Slight variations in colours and texture are inevitable and must not be perceived as a flaw.