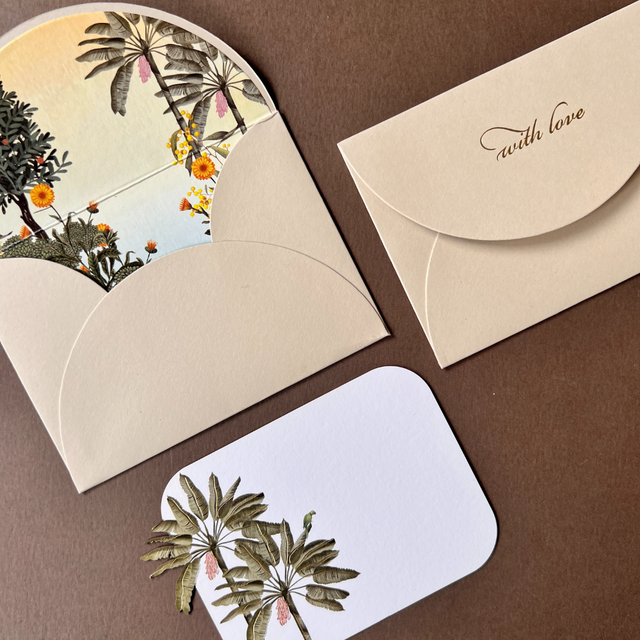 Bageecha Laser Cut Stationery
How much Stationery is too much Stationery?
These notecards printed on an off-white coloured paper has a beautiful laser cut banana tree in the set that coordinates with the beige envelopes with a beautifully detailed inlay and gold foiling detail.
This timeless and classic design is a quintessential part of your stationery collection. 
Hand written notes always make all occasions extra-special

Beige Envelopes x 20
Banana Tree Flat Cards x 20
Acrylic Gift Box x 1