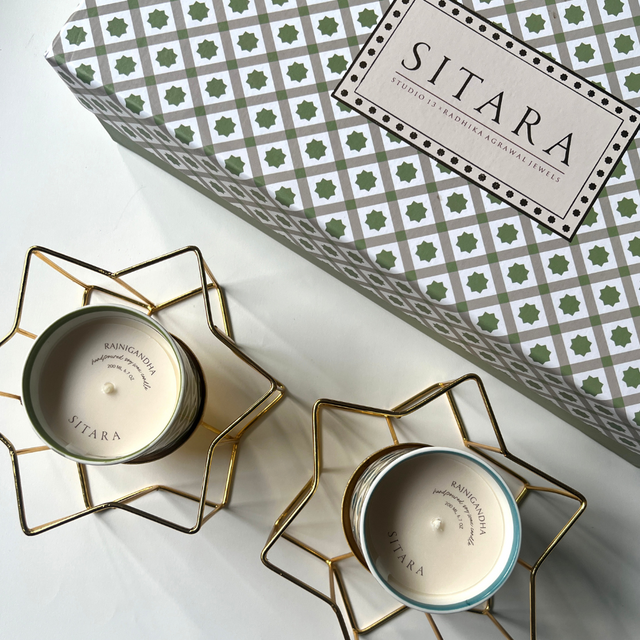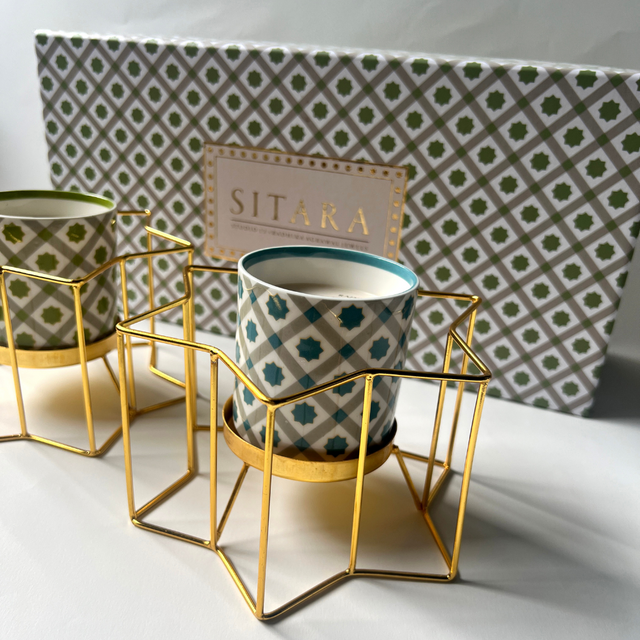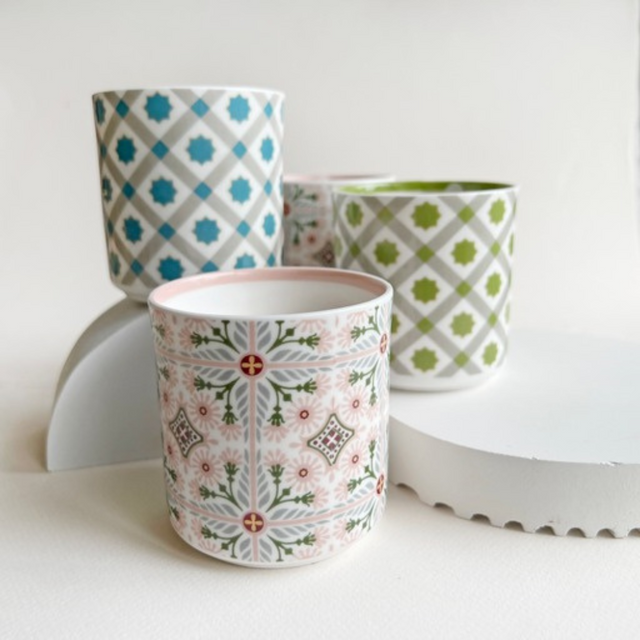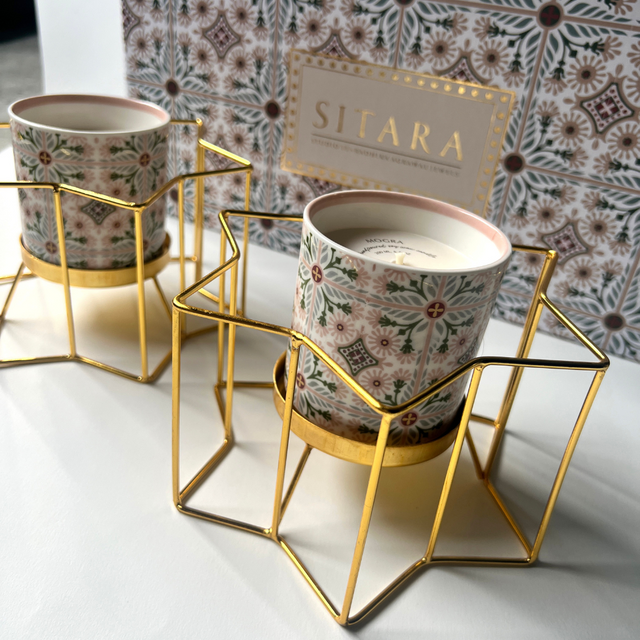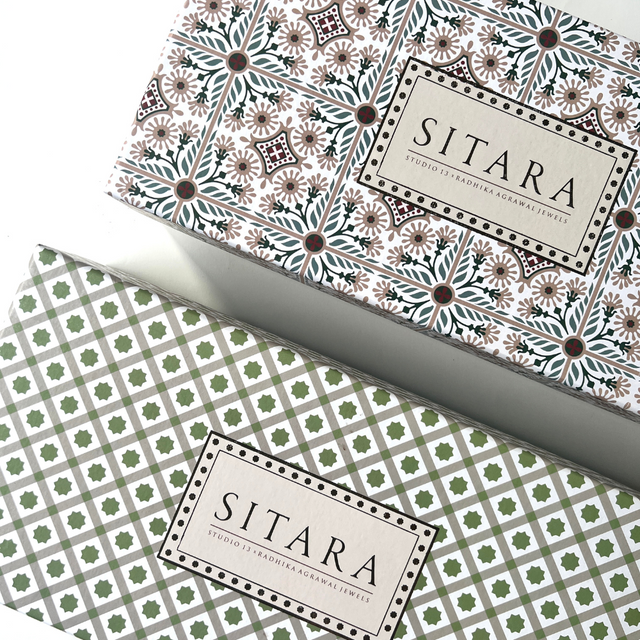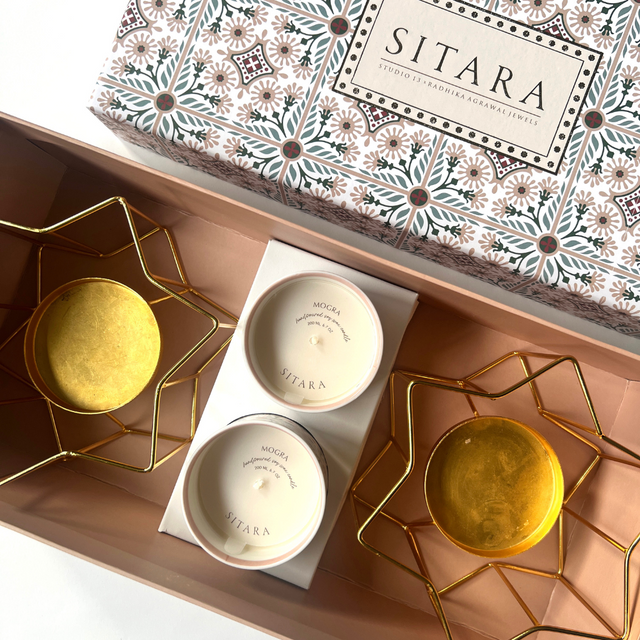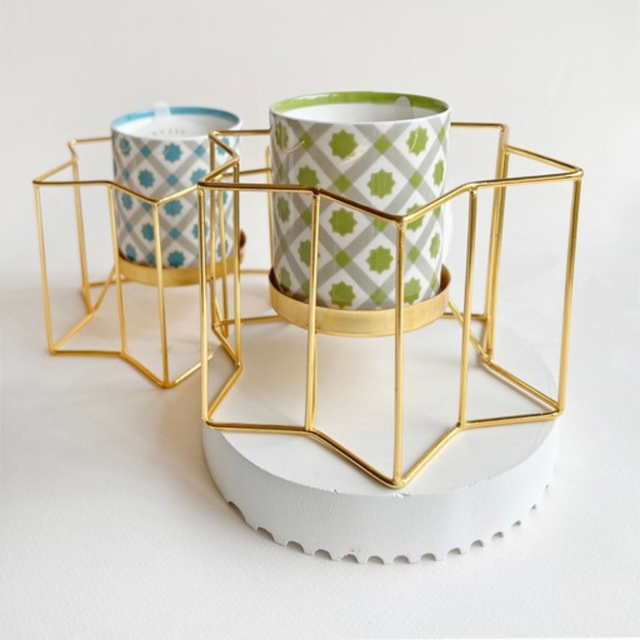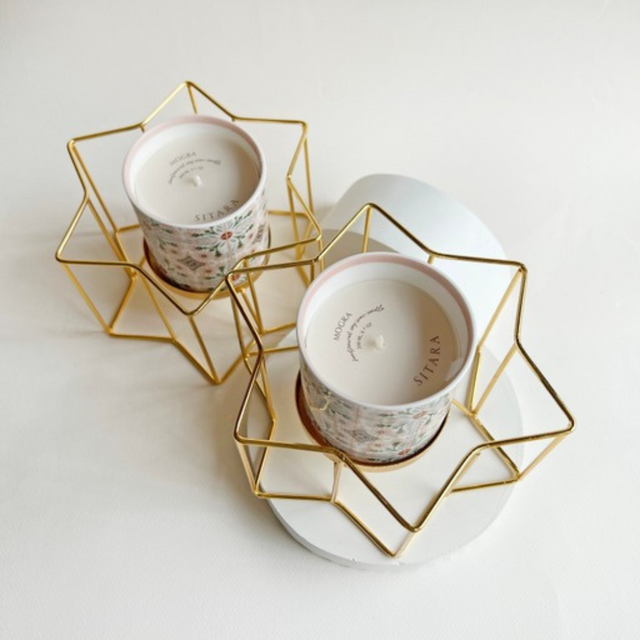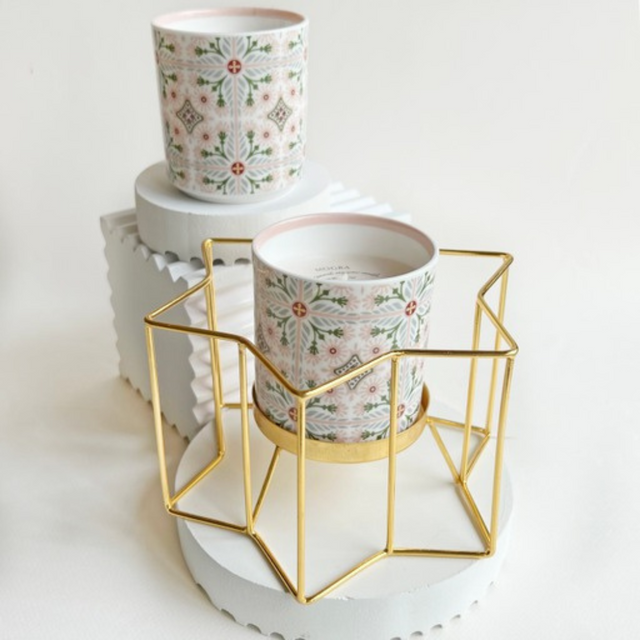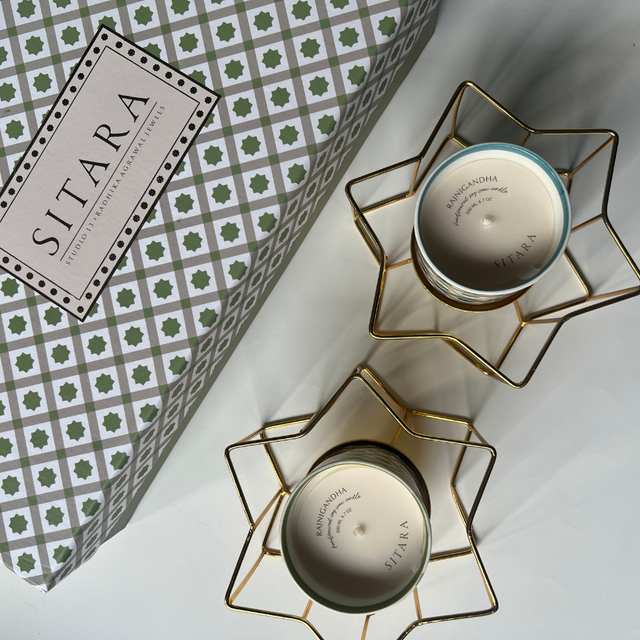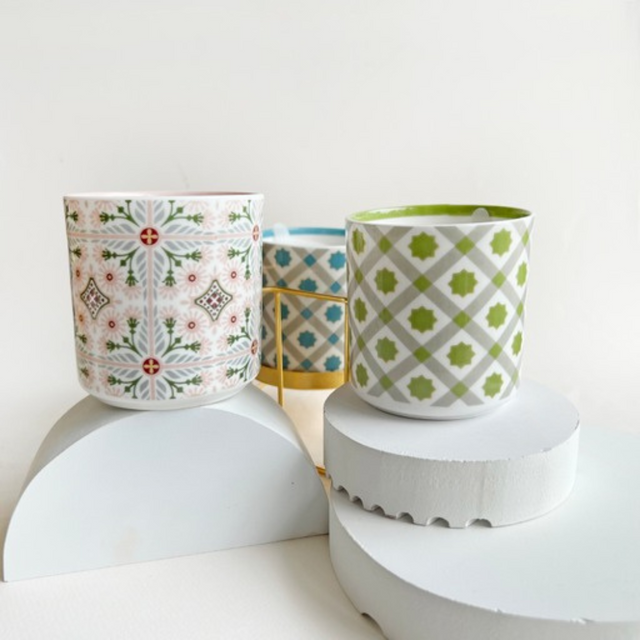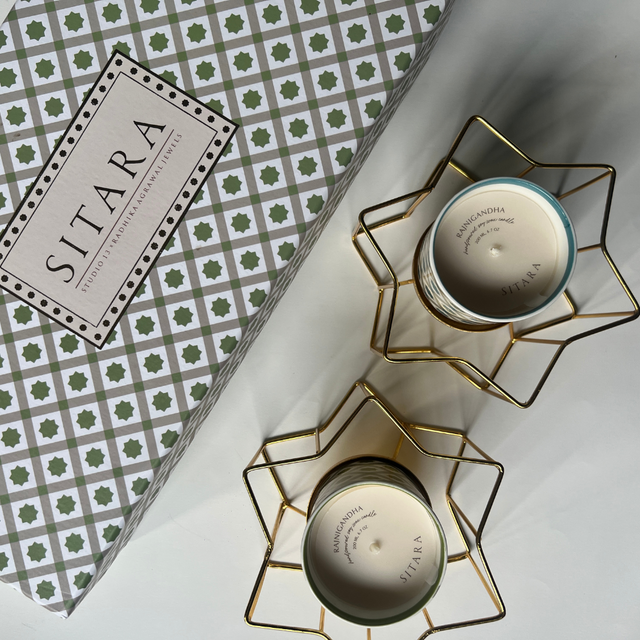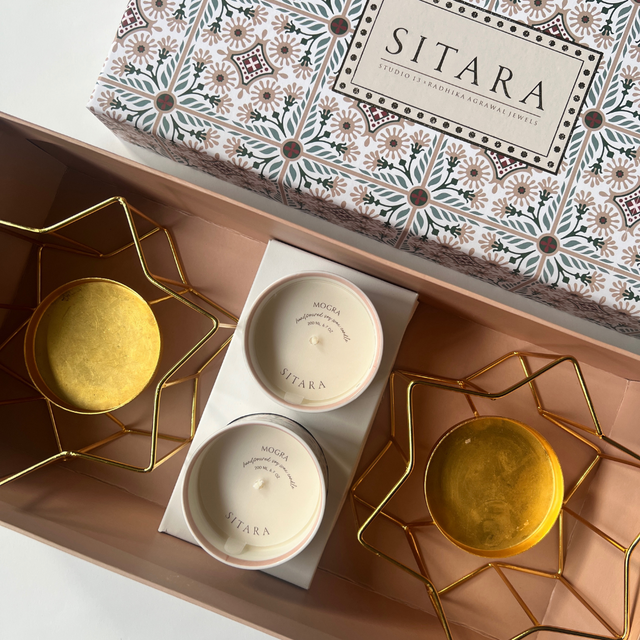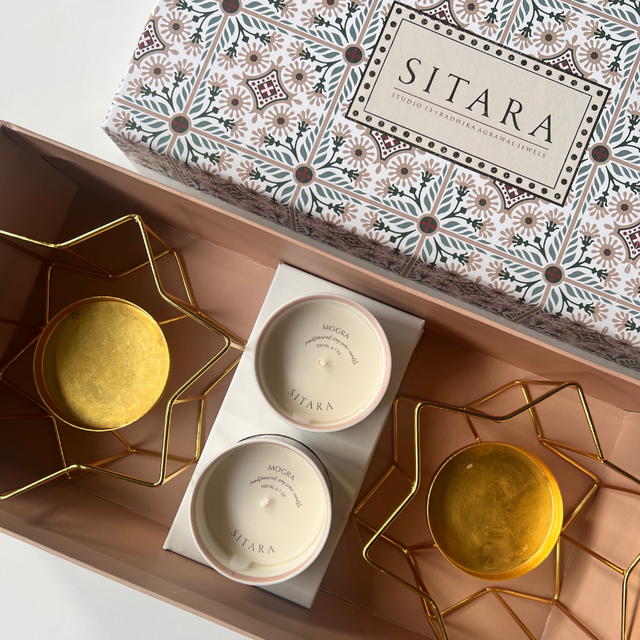 Sitara Votive & Candle Set
2 golden star candle stands & 2 ceramic candles
 Inspired by Morocco's vibrant culture, Sitara was created. We have incorporated geometric and floral motifs due to its versatility and allure despite its complexities. Sitara is an amalgamation of modernism and harmonic patterns, creating the perfect balance of calm and illusion.
The Sitara stands are made on brass further accentuated by gold plating. The box comes in a set of two Sitara stands and ceramic printed candle jars in the fragrances -
Rajnigandha and Mogra.
Available in 2 prints
Moroccan Maharaja - Mogra Fragrance & Geometric Print
Moroccan Maharani - Rajnigandha Fragrance & Floral Print