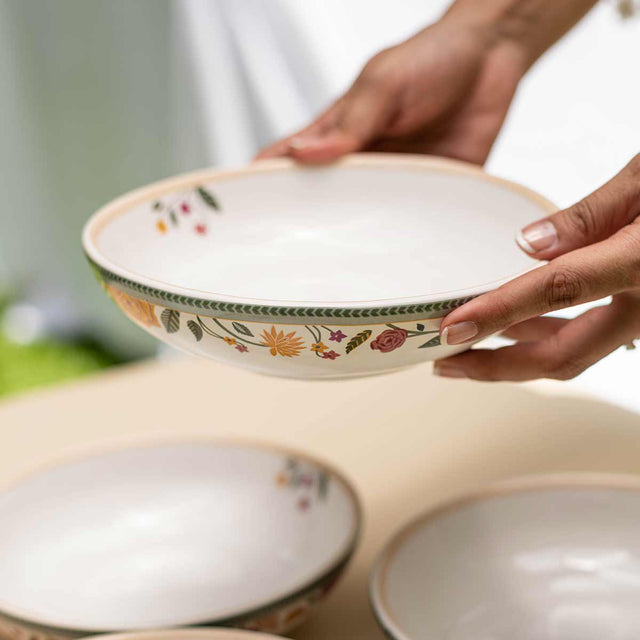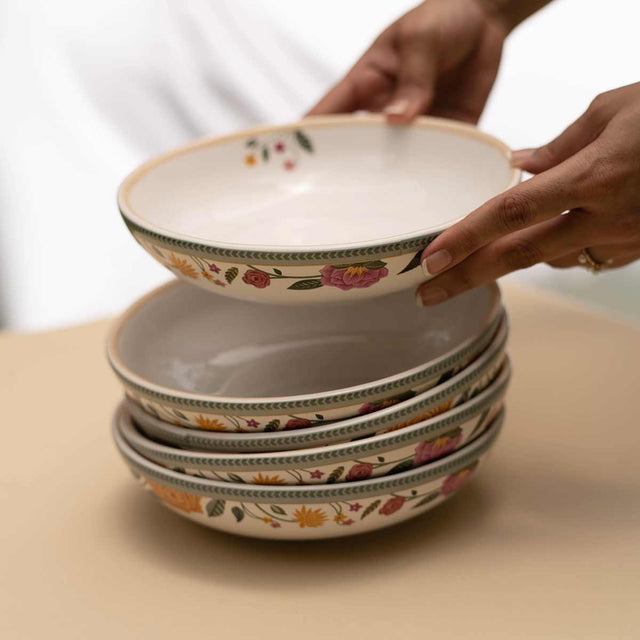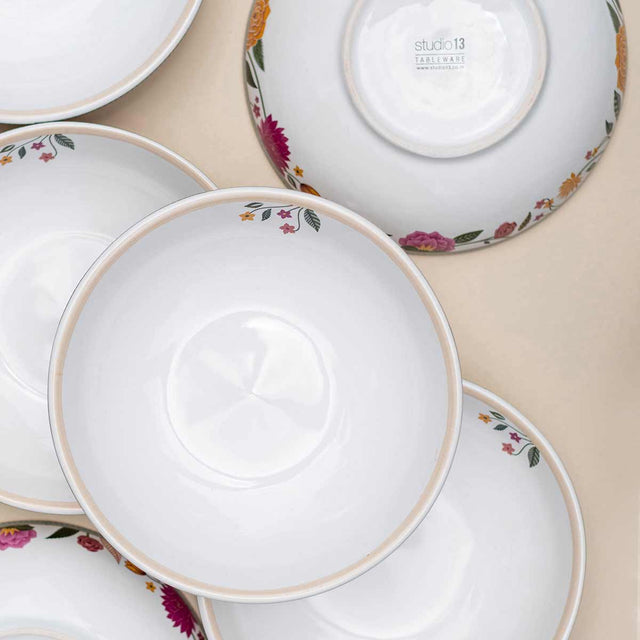 Vasant Shallow Bowls : Set of 2
As the season of Vasant (spring) blossoms with its vibrant colors and rejuvenating spirit, we invite you to elevate your dining experience with our exquisite shallow bowls inspired by the essence of this enchanting season. These beautifully crafted bowls, measuring 19 x 19 x 4 cm, not only serve as functional vessels for your meals but also double as stunning canvases for showcasing culinary art inspired by the bounties of spring.
Their shallow depth not only makes them perfect for individual servings of main courses but also makes them ideal for presenting appetizers, desserts, and side dishes with a touch of elegance.
Material: Ceramic

Size: 19 x 19 x 4 cm

Wash and Care: Microwave and Dishwasher Safe.
Hand wash with mild detergents. Do not use abrasive or harsh cleaning agents.
All colours used on our tableware are food safe.
Note: All our products are handmade in India. Slight variations in colours and texture are inevitable and must not be perceived as a flaw.
19 x 19 x 4 cm