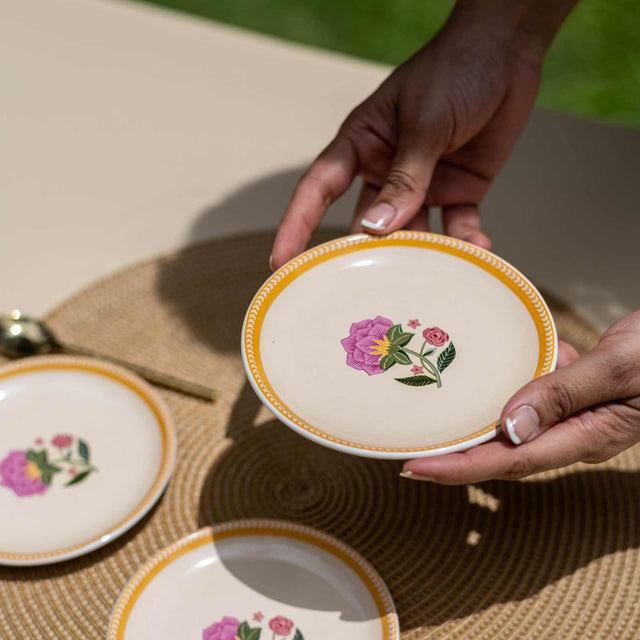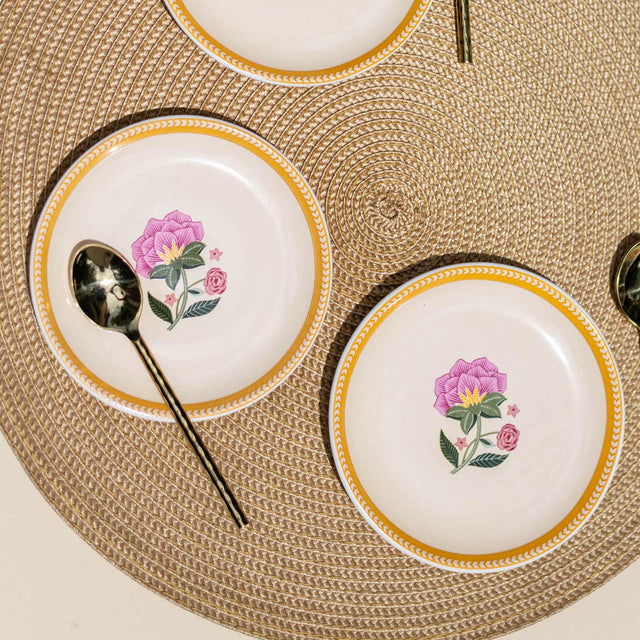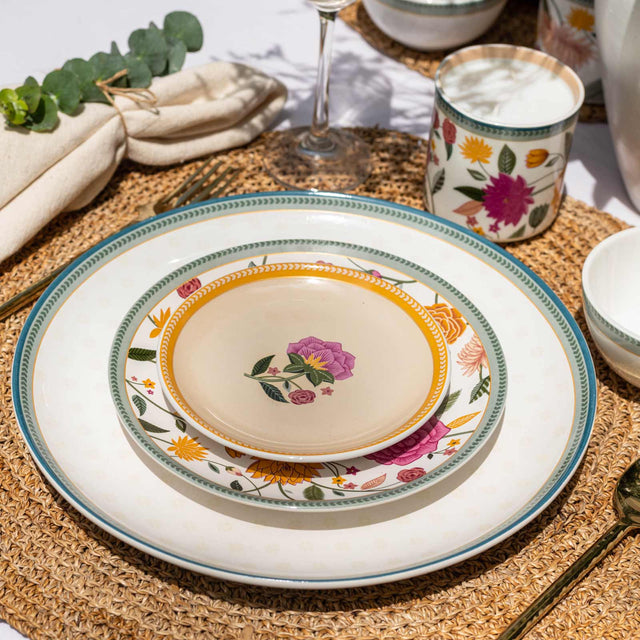 Vasant Dessert/Tapas Plates - Set of 4
Introducing our exquisite Vasant-inspired tableware collection, designed to infuse your dining experience with the vibrant spirit of spring.

As the winter chill dissipates, the landscape bursts into a vibrant kaleidoscope of unfiltered colors. The once barren trees become adorned with delicate blossoms, and the meadows transform into a carpet of vibrant wildflowers. The sweet scent of jasmine and roses fills the air, while the playful breeze carries the songs of birds in flight.

Crafted in ceramic with love and attention to detail, this set encompasses a range of essentials to elevate every meal into a delightful celebration of nature's wonders.


Material: Ceramic
Size: 5 inch

Wash and Care: Microwave and Dishwasher Safe.
Hand wash with mild detergents. Do not use abrasive or harsh cleaning agents.
All colours used on our tableware are food safe.
Note: All our products are handmade in India. Slight variations in colours and texture are inevitable and must not be perceived as a flaw.