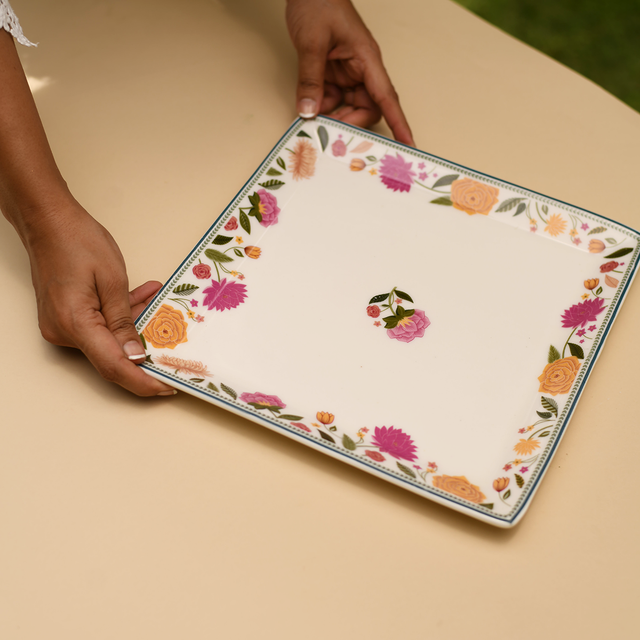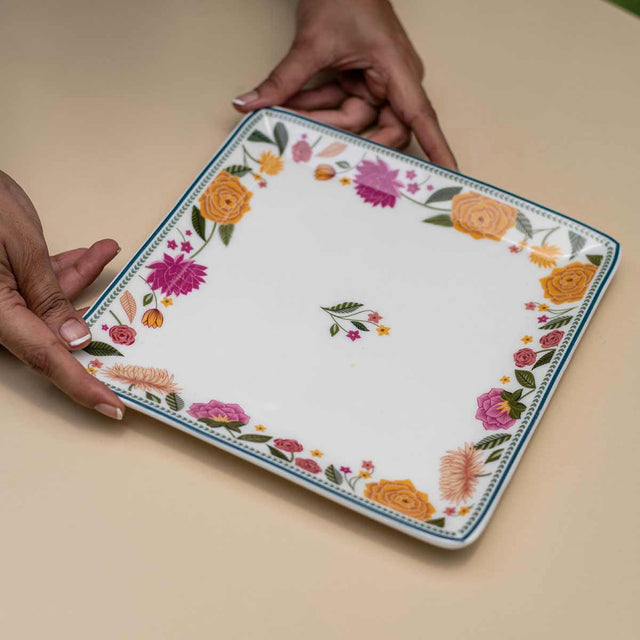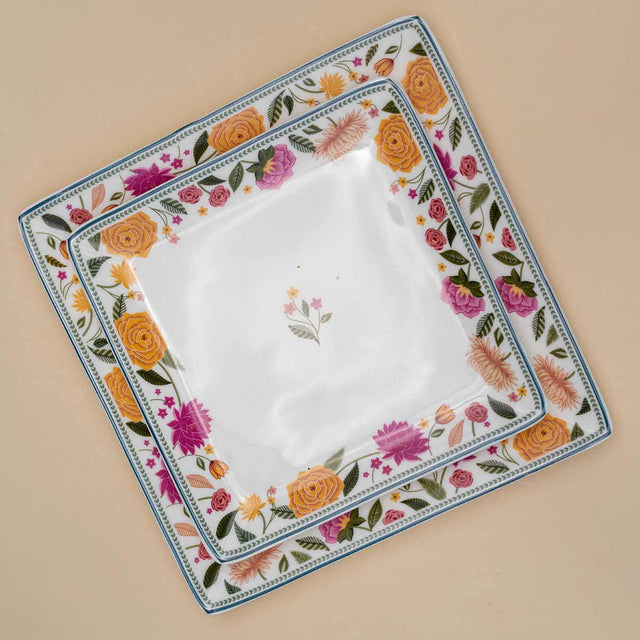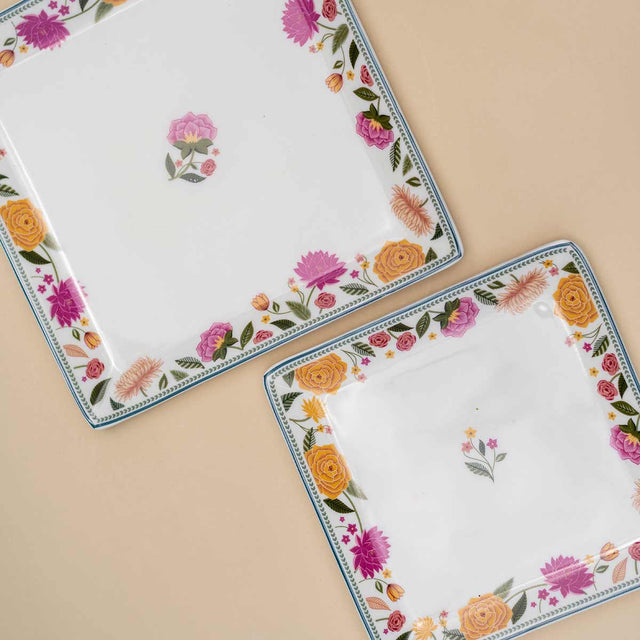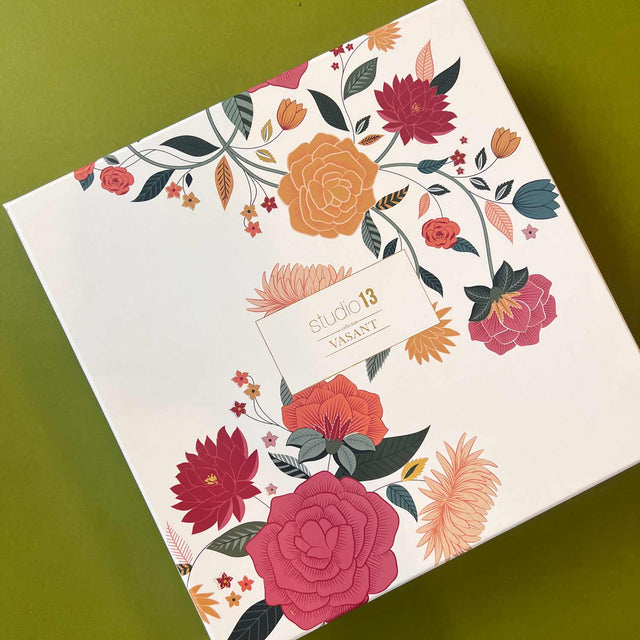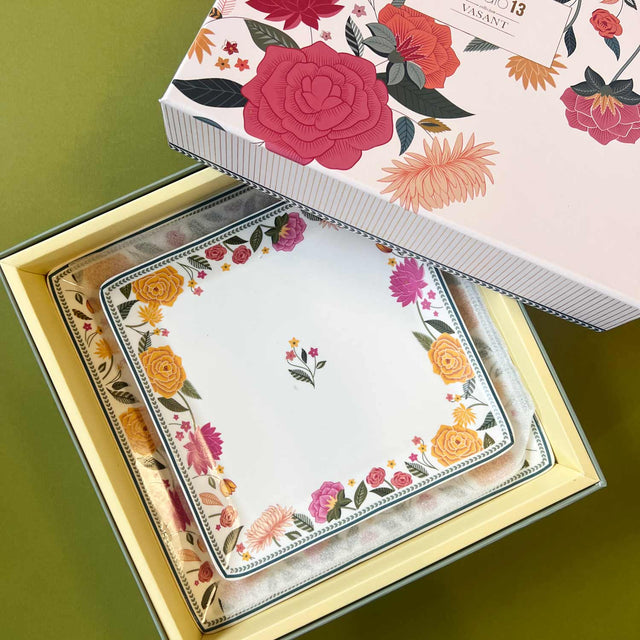 Vasant Square Platters : Set of 2
Welcome to a world of Vasant (spring) enchantment, where culinary art meets artistic expression. Our square ceramic platters, adorned with captivating Vasant designs, bring the vibrancy of the season to your dining table. These versatile platters not only serve as delightful canvases for presenting culinary creations but also make exquisite gifts that spread the joys of Vasant to your loved ones.
Items :
Gift box x 1
Platter 10 inch x 1 
Platter 8 inch x 1
Material: Ceramic

Size: platter one : 10 inch x 10 inch | platter two : 8 inch x 8 inch

Wash and Care: Microwave and Dishwasher Safe.
Hand wash with mild detergents. Do not use abrasive or harsh cleaning agents.
All colours used on our tableware are food safe.
Note: All our products are handmade in India. Slight variations in colours and texture are inevitable and must not be perceived as a flaw.