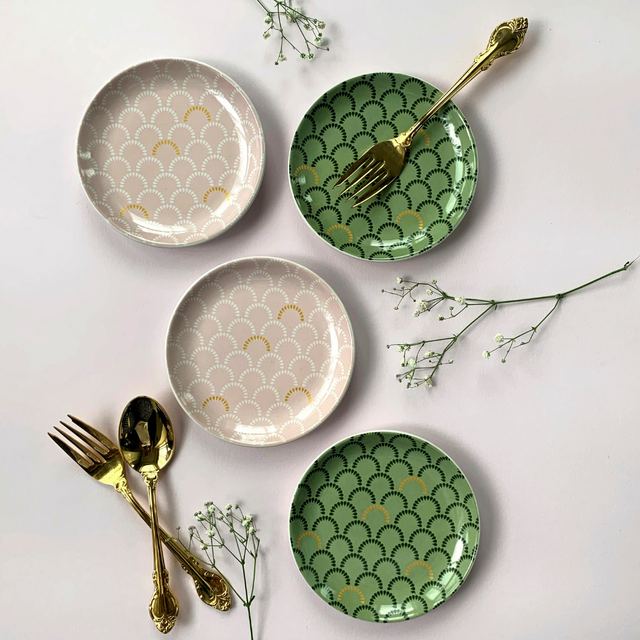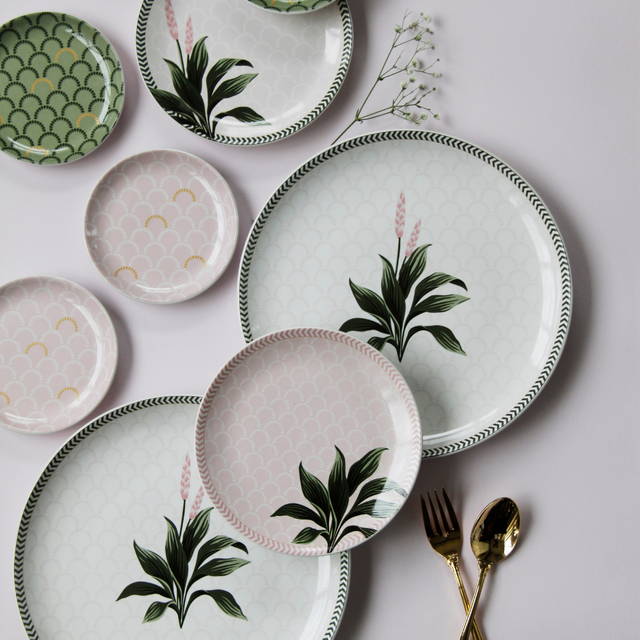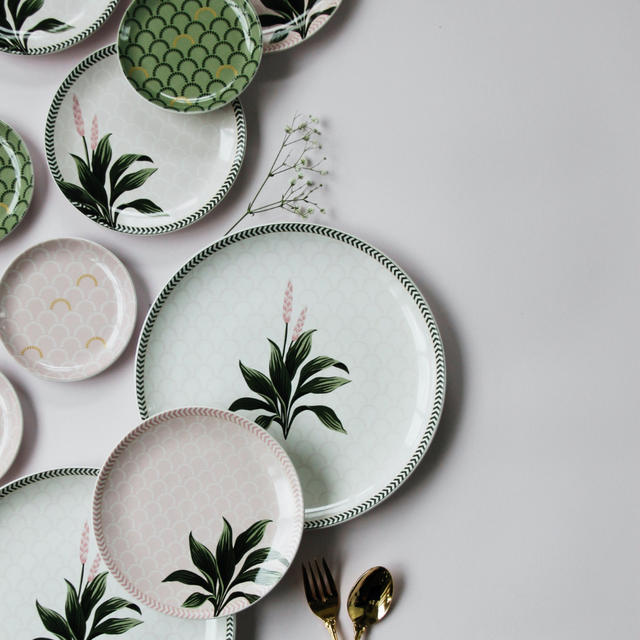 Vintage Garden Tapas/Dessert Plates - Set of 4
The Vintage Garden Collection
Tinkling to the tunes of Autumn's favourite song, The Vintage Garden collection is a celebration of the simple pleasures that make life sweet. Nuanced with a subtle, soothing interplay of blush and teal, with strokes of gold accent, they tinge your tables with timeless charm and warm cheer. Vintage Garden is more than just tableware - its a mood, a feeling of togetherness, of intimacy.
A set of 4 Tapas/ Dessert plates, 2 of each colour, 5 inch size.
Material: Ceramic
Wash and Care: Microwave and Dishwasher Safe.
Hand wash with mild detergents. Do not use abrasive or harsh cleaning agents.
All colours used on our tableware are food safe.
Note: All our products are handmade in India. Slight variations in colours and texture are inevitable and must not be perceived as a flaw.