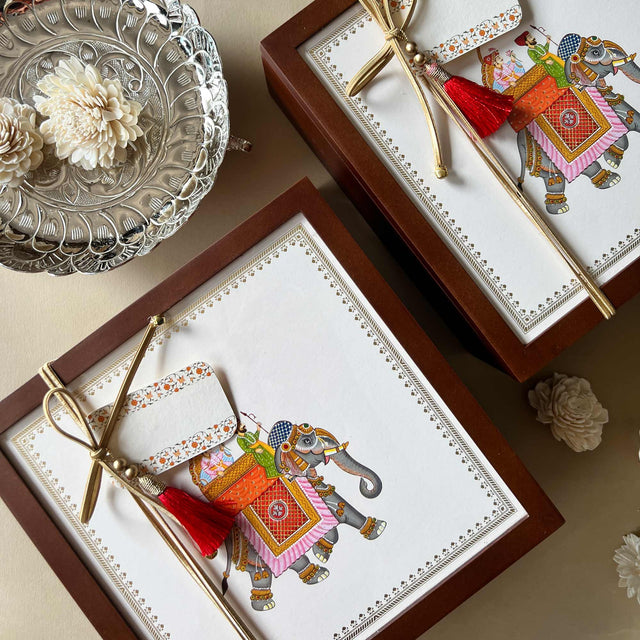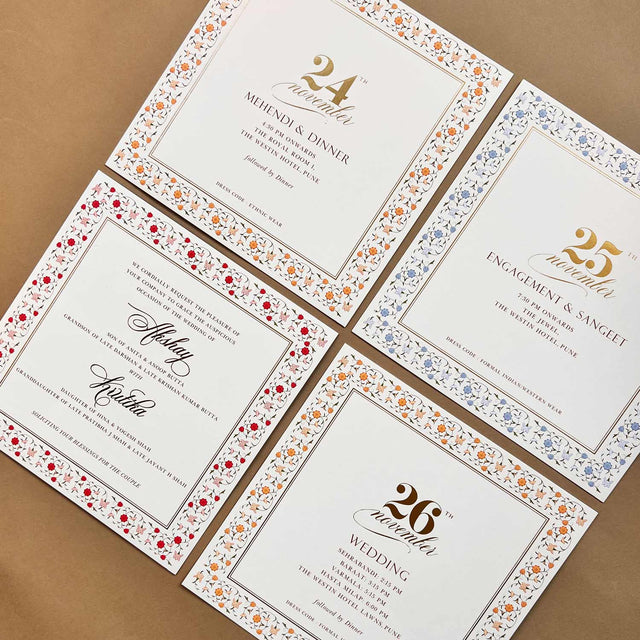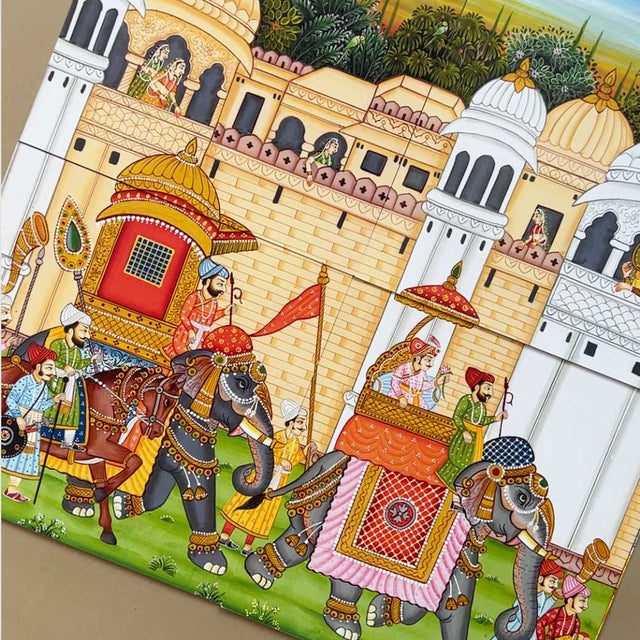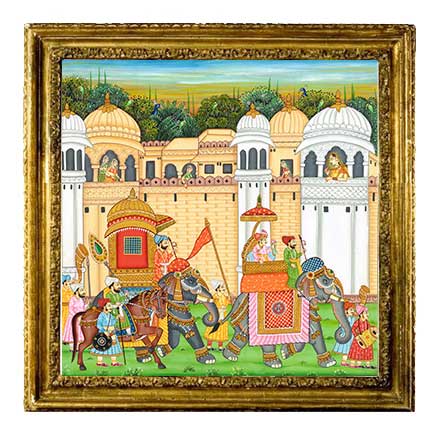 Miniature Rajasthani Painting : Krutika & Akshay
Rajasthan has played a royal muse for timeless wedding invitations, and this stunning invitation is our rendition of the state's opulent culture, awe-inspiring history and old world charm. We kept the invitation interface simple with elegant borders, inspired by their artistic style.

Yet, what truly set the invitation apart was our concept - By themselves, they are complete, but when they come together, they create a beautiful picture, with happiness that thrives and abounds.

The flip side of the four invitation inserts, that when placed together, formed a beautiful Rajasthani painting, celebrating the valour of our kings. The idea was to design a beautiful keepsake out of the invitation card, making them full of utility - a present that stays with you forever and reminds you of how beautiful the bond of marriage is.