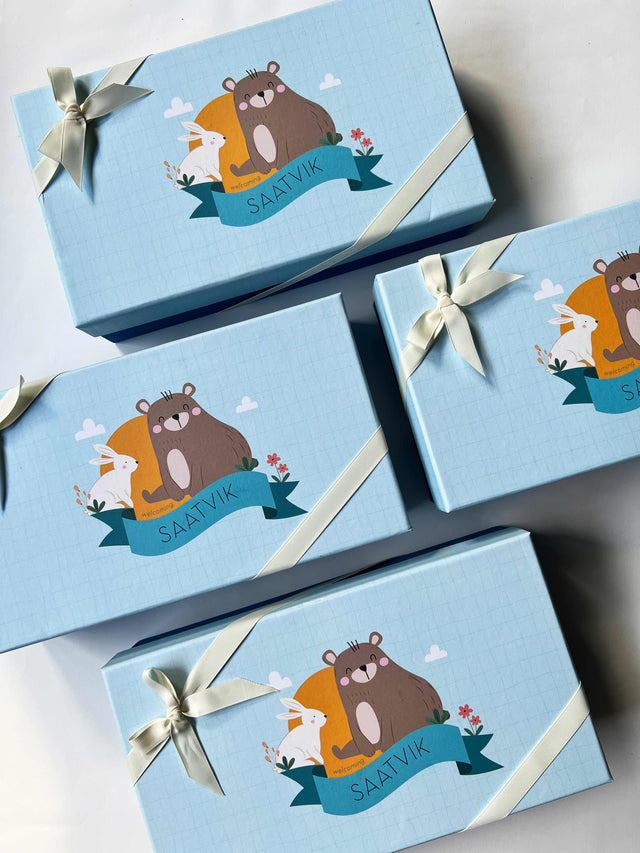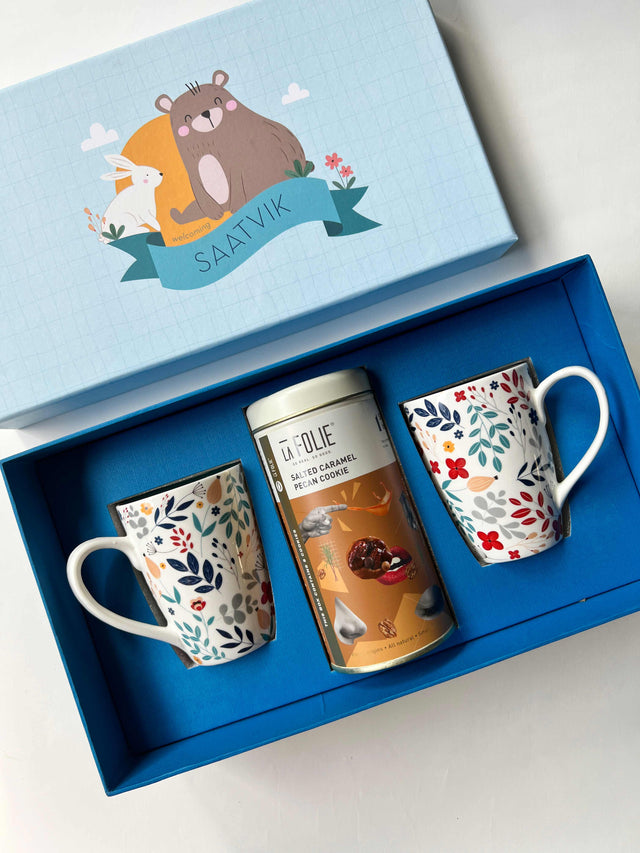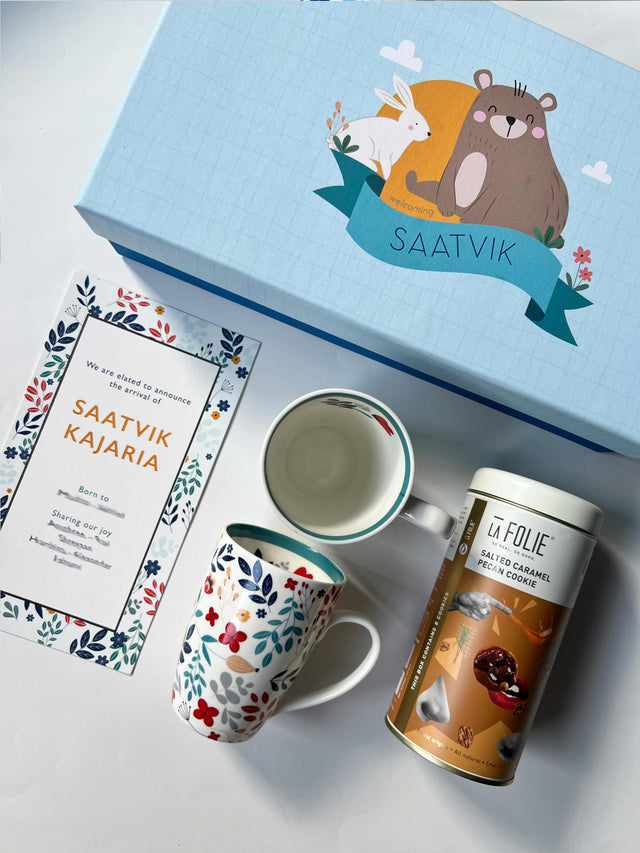 Birth Announcement : A Thoughtful Gift to Share the Joy
We are thrilled to introduce our heartfelt and thoughtfully crafted "Little Blooms" Birth Announcement Gift, celebrating the arrival of our precious little boy! Designed and executed with love by us, this gift set is a perfect way to share the joyous news of our baby's birth with our dear friends and family.


Our "Little Blooms" gift set features two charming coffee mugs, each beautifully adorned with delicate little blue flowers. These 285ml mugs are not just vessels for your favorite brew; they hold within them the essence of our love and the tender moments of parenthood. Every sip you take will be a reminder of the blooming love that fills our hearts since our little boy's arrival.
Accompanying the mugs is a delightful treat from the renowned La Folie patisserie - a cookie tin filled with delectable delights crafted with utmost care and passion.