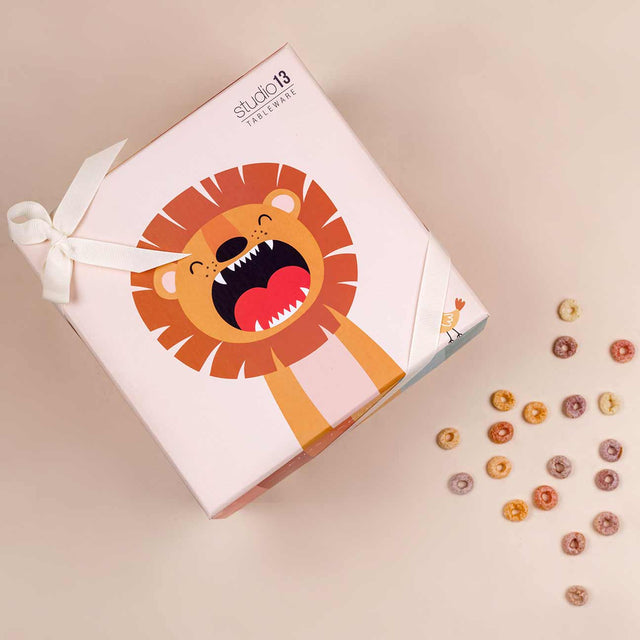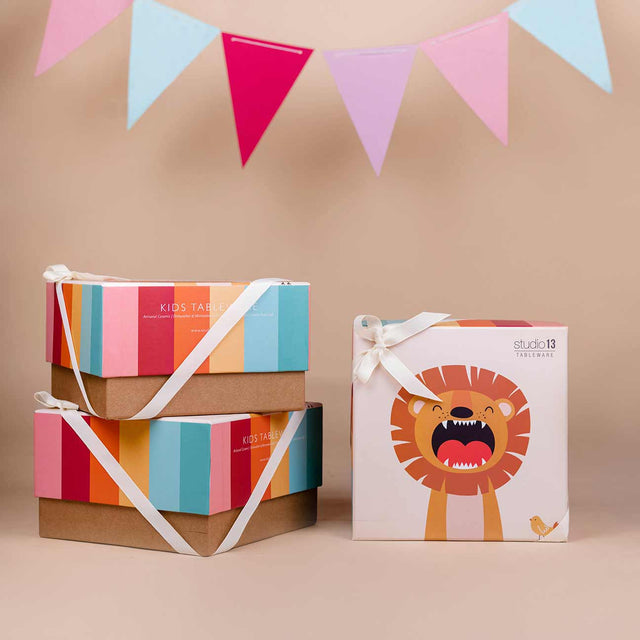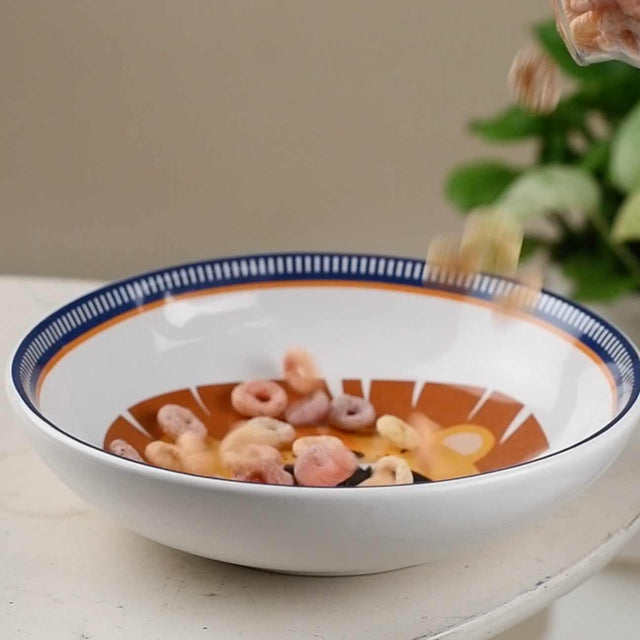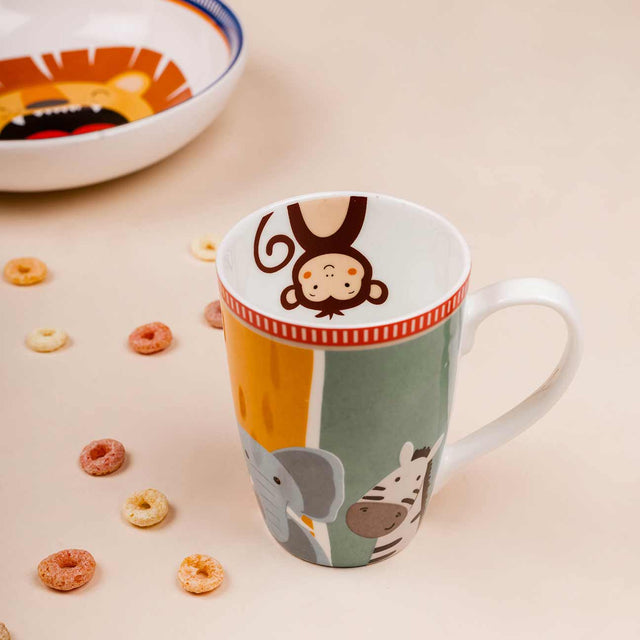 Wild Safari Breakfast and Pasta Set
Introducing Studio13's Wild Safari Breakfast and Pasta Set: A Roaring Adventure for Kids!
At Studio13, we understand the importance of making meal times exciting and enjoyable for kids. That's why we are thrilled to present our Wild Safari Tableware Collection, featuring adorable animal prints and a captivating roaring lion design. With this fun and engaging set, your little ones will embark on a roaring adventure every time they sit down for a meal.
A gift box of 1 Meal Bowl ( 7.5 inch) , 1 mug(260ml) & a set of food safe Cutlery for kids
Material: Ceramic
Wash and Care: Microwave and Dishwasher Safe. (except cutlery)
Hand wash with mild detergents. Do not use abrasive or harsh cleaning agents.
All colours used on our tableware are food safe.
Note: All our products are handmade in India. Slight variations in colours and texture are inevitable and must not be perceived as a flaw.